Homepages are the first point of contact and the jumping-off point for your users into other areas of your platform. The information and news you gather and display on the homepage should give your users an overview of the essential topics in your platform. Give your users a glimpse of what's in store for them and inspire them to explore the platform further.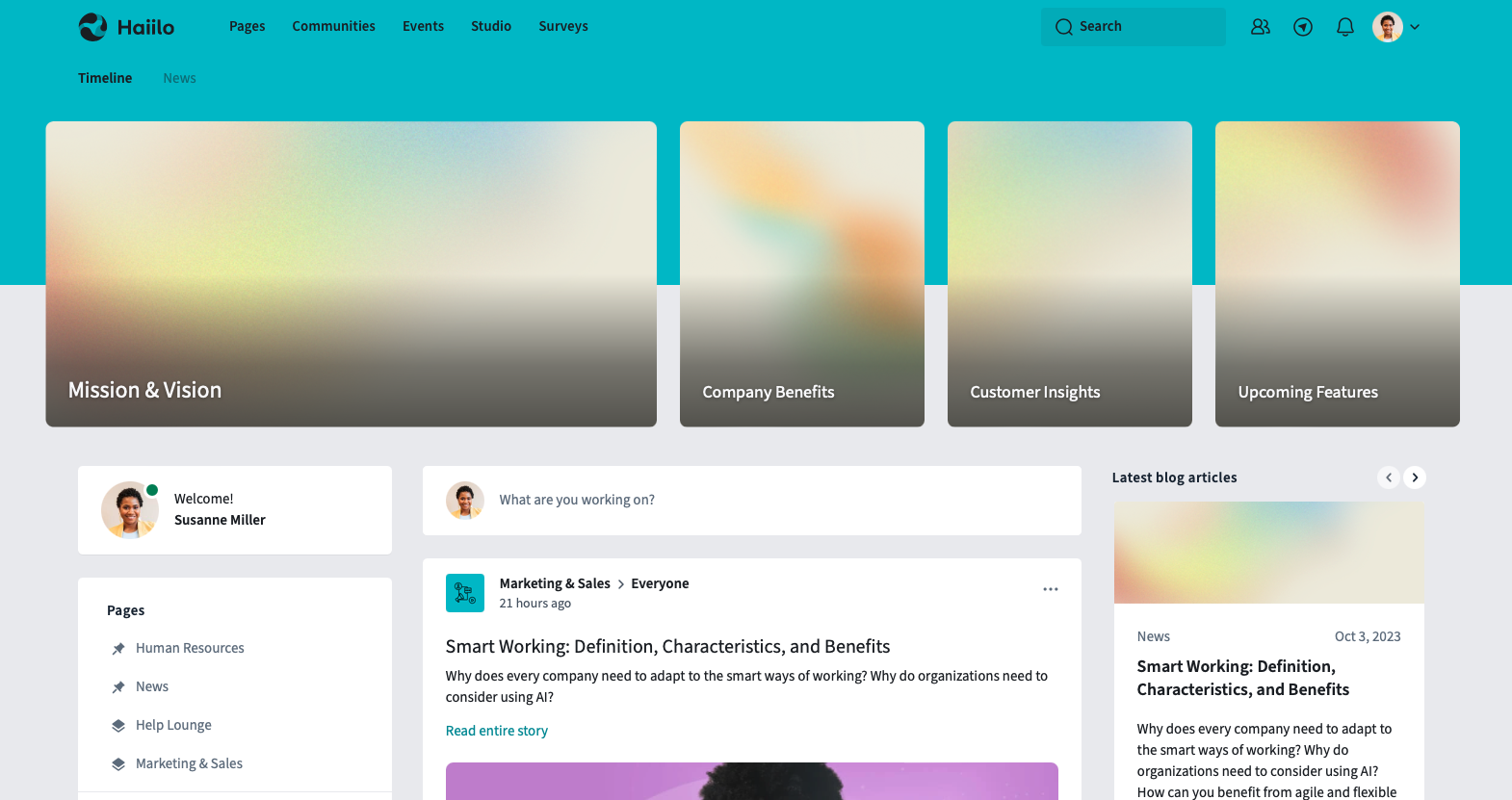 Features
These are the features of homepages:
Creating homepages and homepage sets: You can create homepages and homepage sets in the Administration. The editors, visibility, and order of homepages can also be determined. Learn more in this article:
Designing homepages: After a homepage is created, content has to be added to it by adding widgets and, if you want, a hero teaser. A newly created homepage is empty until it's designed. Learn more in these articles:
Optimizing homepages for mobile use: It's possible to include a homepage on the mobile app, but not all widgets are supported. To ensure a mobile-friendly display, we recommend optimizing the homepage for mobile. Learn more in this article:
Permissions
These are the permissions related to homepages:
"

Access homepages": Allows users to view homepages. If this is deactivated, homepages are hidden from the platform, and the Pages tab is the new landing page.

"Enable homepages module": Allows users to view a homepage activated for mobile. Without this permission, homepages won't show on mobile.
"Manage homepages": Allows users to access the Homepages section in the Administration and create and manage homepages and homepage sets.
"Switch between homepage sets": Allows users to switch between homepage sets if at least two sets are assigned to them.
To edit and design a homepage, you additionally need to be an editor for the homepage or have "Access moderator mode" permission.