This article explains several ways to check the Haiilo module(s) your platform uses. You can also find more information about our modules and their capabilities on our website:
If you want to acquire an additional module, please contact your Haiilo Account Manager for assistance.
The below options don't apply to the Employee Advocacy module. Instead, you use the Employee Advocacy module if your Haiilo domain uses a URL ending in smarpshare.com. The articles in this section are relevant to you.
Check the subscription settings (admins)
If you have the "Manage License/Subscription" permission, you can view your subscription information in the Administration.
Go to Administration > Subscription
In the Addons list, the modules are shown as:


HaiiloStories = Multichannel Communication
HaiiloHome = Modern Intranet
HaiiloInsights = Engagement Surveys

If any of these are listed, you've acquired the module for your subscription.
Check the interface elements (non-admins)
The Haiilo modules contain various elements that are visible in the platform. These elements can assist you in identifying the module(s) you are currently using.
These elements' visibility depends on your platform's settings and permissions. Your role or platform settings may prevent you from seeing all the elements that come with a particular module. Therefore, it is best to use the instructions below as a reference rather than as absolute truth.
These are the most significant elements for each Haiilo module, and they can help you determine which module(s) you're using:
| | | |
| --- | --- | --- |
| Multichannel Communication | Modern Intranet | Engagement Surveys |
| | | |
For lower-level admins/editors
Since admins, editors, or users of higher permission levels often see more elements in the platform than regular users, they can often use the navigation bar to figure out the module(s) in use. The below example screenshot of the navigation bar shows elements for Pages, Communities, Events, Studio, and Surveys, which means this platform uses all module(s).

For users
A regular user might be unable to see all elements in the navigation bar, as, for example, the Studio and Surveys are often limited to admin roles. Instead, a user can recognize a Multichannel post or Survey on the timeline:
A Multichannel post has a Read entire story button that, when clicked, opens a pop-up with the full post.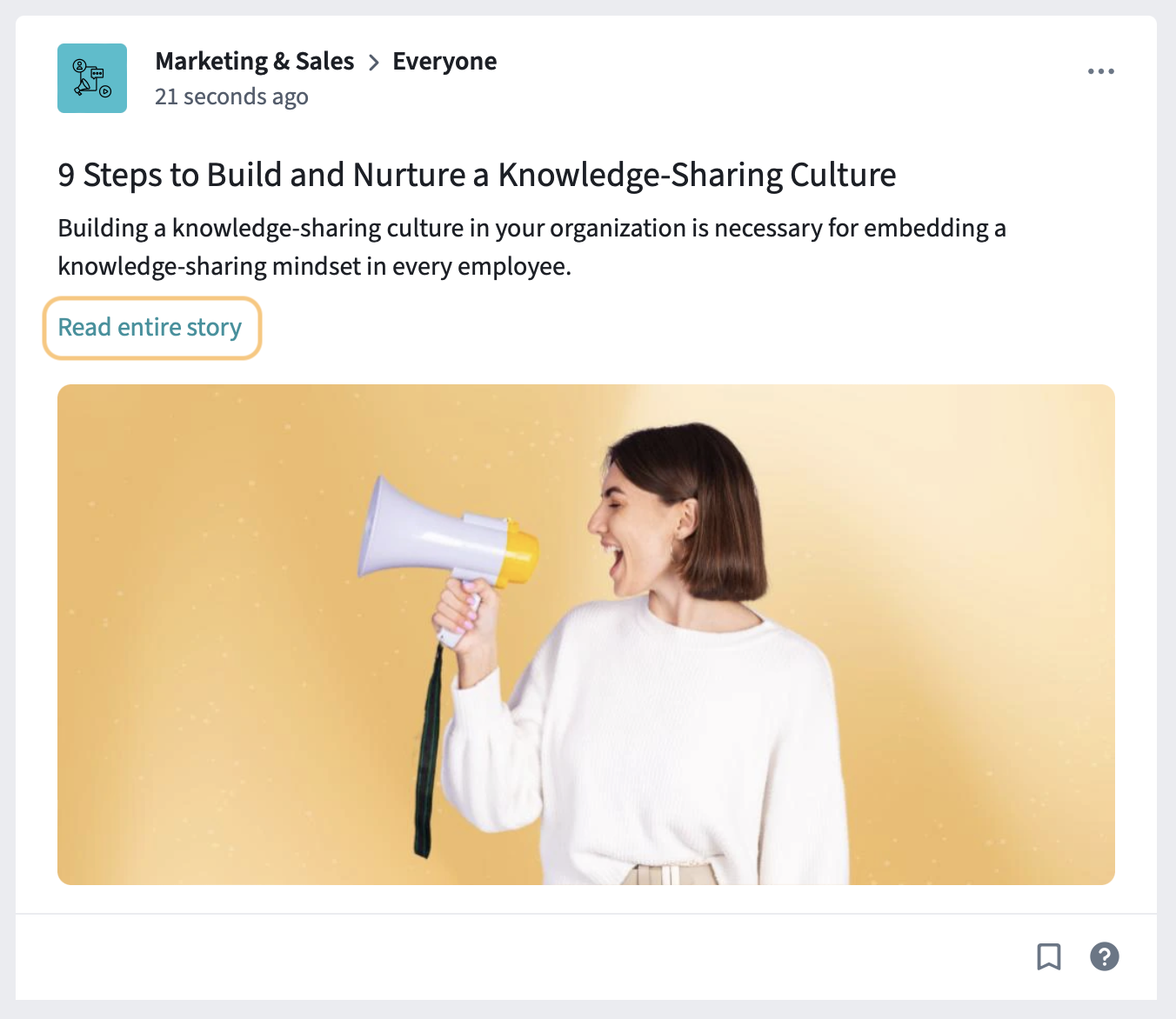 A Survey can look like below when shared on the timeline. A Respond to the survey button leads to the survey.