On the timeline, you can use the bookmark icon to save a post for future reading.
Save a post
Find a post on the timeline.
Select the bookmark icon under the post
The icon will be filled when the post is saved, and you'll see an "Item is saved" notification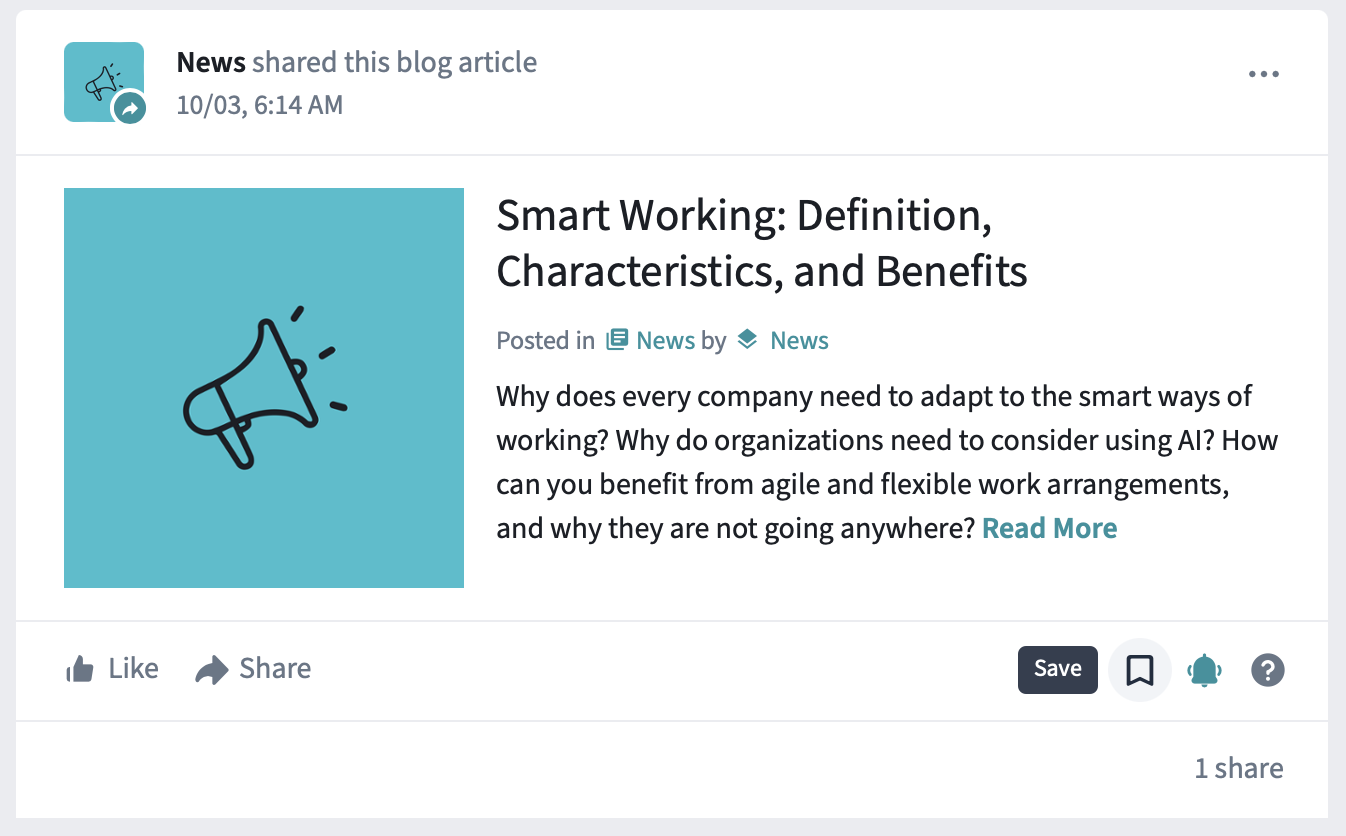 View and remove saved posts
To view your saved posts, select Saved items from your user profile drop-down. You can find all your saved posts listed in the order they were saved, with the newest on top.

You cannot engage with a post in the Saved items list, e.g., like, comment, report, etc. Instead, to read and engage with a post, you can select it to open up the post. After you've read and engaged with the post, you can remove it from the list by selecting Remove from list at the top right of each item.
If an author or admin deletes the post you've saved or the post is no longer available to you due to permission changes or being reported, it won't be visible in your saved item list anymore. Instead, you'll see a "This item is no longer available" message.