The hero teaser widget enables you to place global themes on multiple homepages with little effort.
Add widget
The drop-down of your profile will take you to the "Enable Edit view" option, which opens the edit mode of your homepage as usual, and then you will see this option at the top:
Note:
It can be placed exclusively at the top position on a homepage.
Each hero teaser widget always consists of at least one top teaser and can have up to four additional sub-teasers.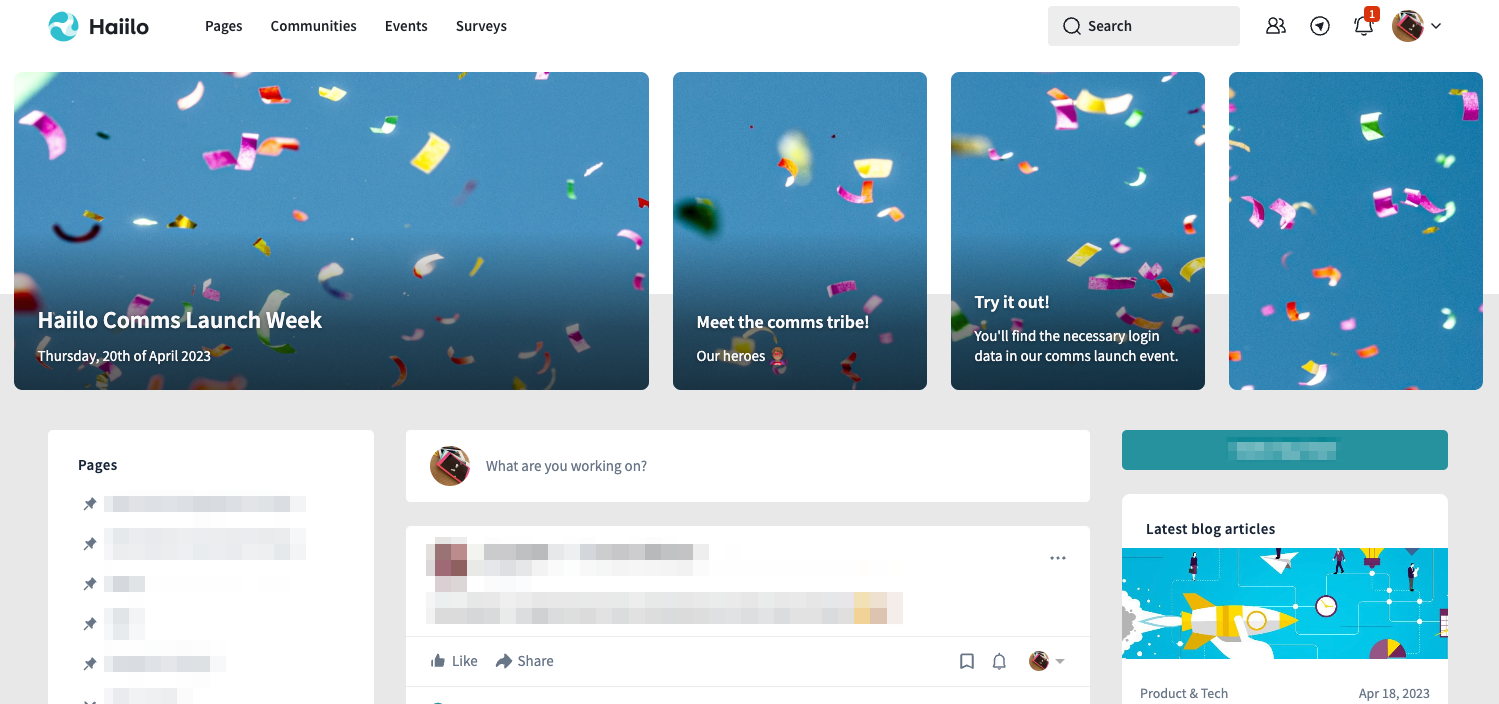 In order to be able to place the widget in general, you must first create themes.
Add themes
To be allowed to add themes, you first need to have the "Manage hero teasers" permission, and then you will find the "Manage hero teaser" option in the drop-down of your profile.
After one click, you will get to the overview of topics. You can edit existing topics here or create a new topic via "Create new hero teaser".

In the edit screen of a topic, you have the possibility to add different teasers (main & sub teasers) with information.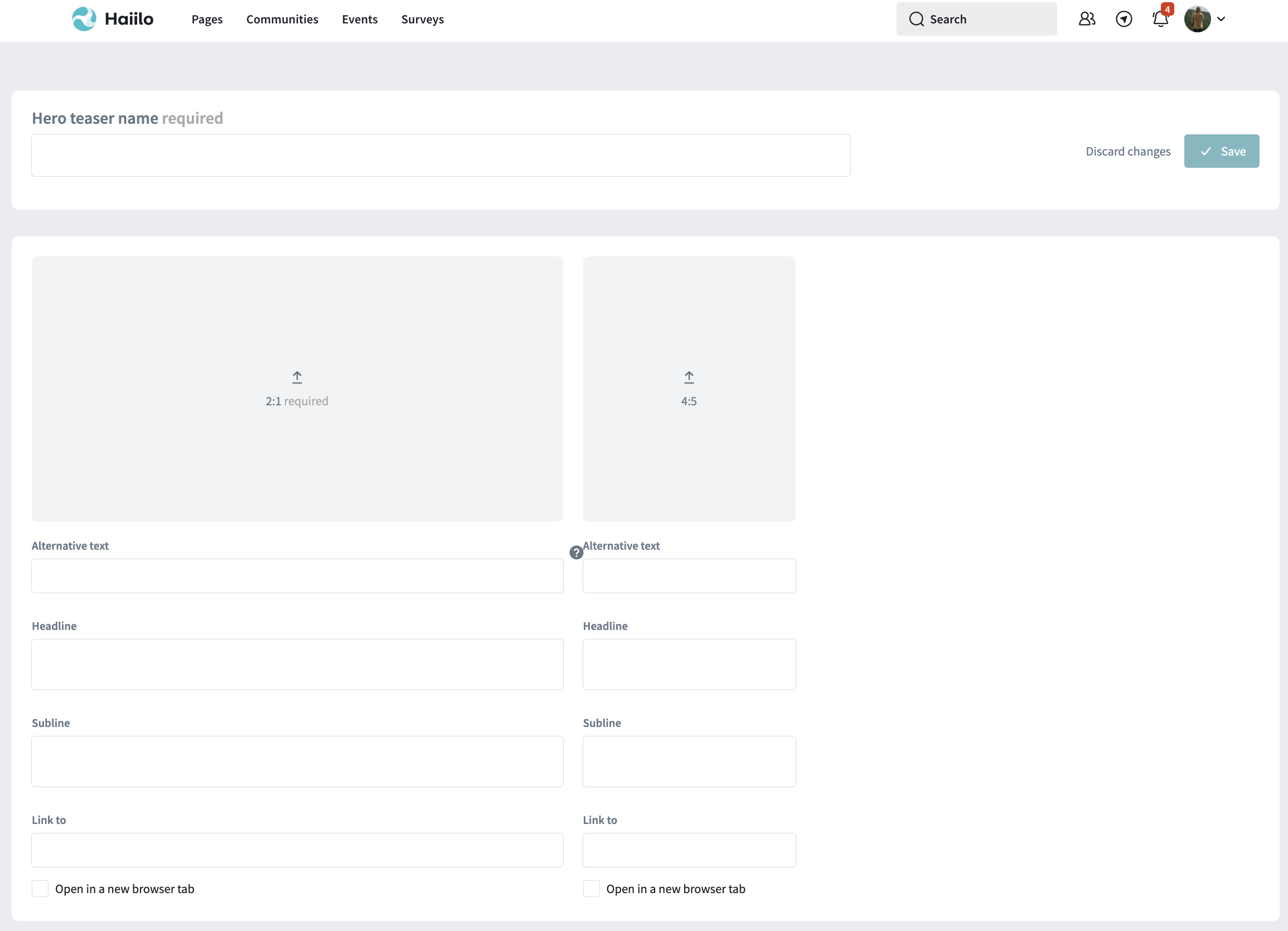 However, you must always fill out at least the top teaser and image for each topic. You can also fill your topic with up to four sub-teasers.
In addition, you can then fill in the following per teaser:
Insert an alternative text

The alternative text is read by screen readers, making the content of the image accessible to people with visual or cognitive disabilities.

add a headline
add a subline
link the element to a URL and select whether the URL should open in a new tab when the teaser is clicked on
If you have several sub-teasers in one topic, you can still move them within the topic with the arrow buttons or delete them with the trash button.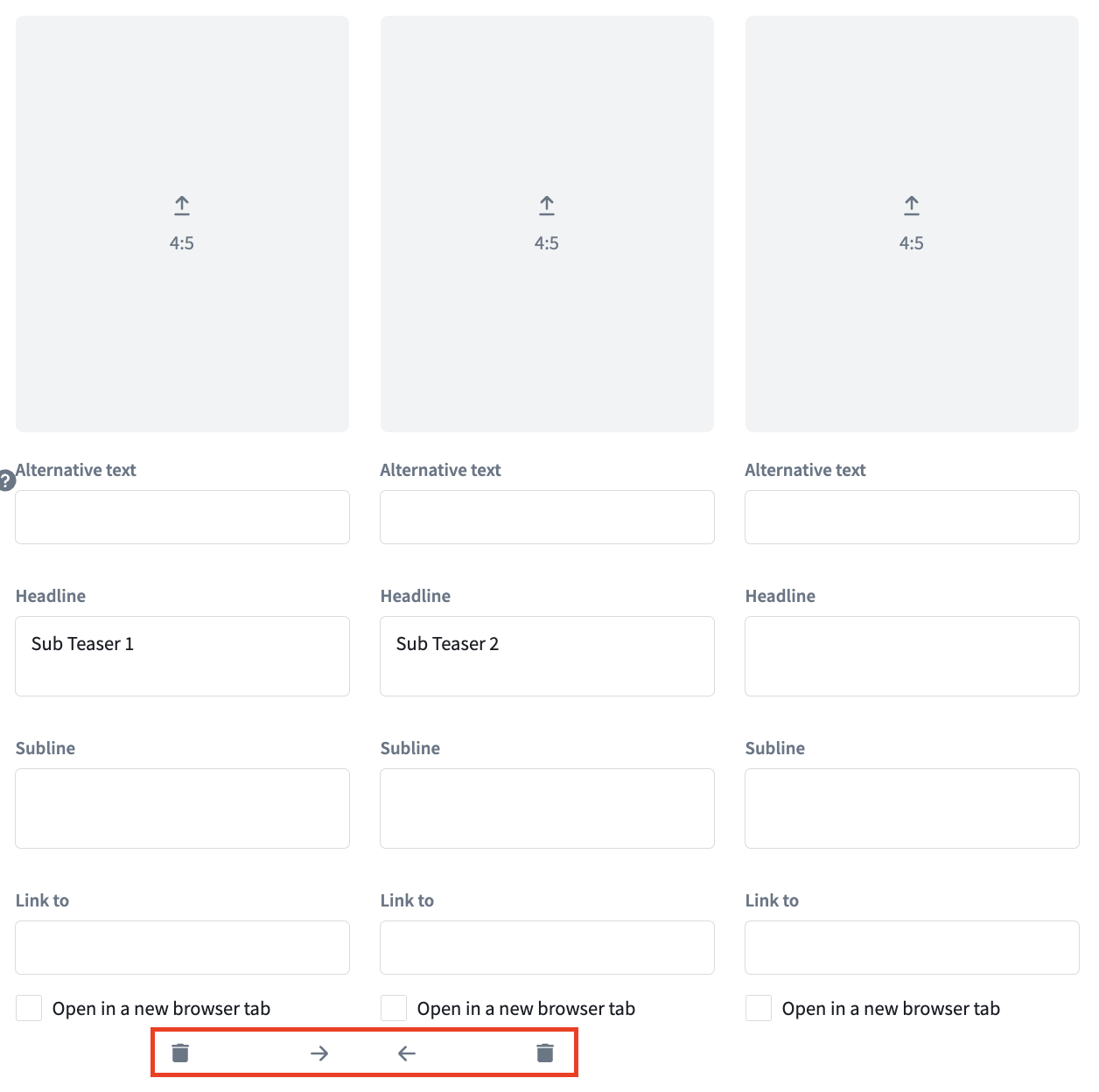 As soon as you have filled the image in the first sub-teaser, the option for another teaser will appear. When you add an image to the second sub-teaser, the option for a third sub-teaser appears, and so on.
The content in a teaser is fixed and won't adapt to a user's language preferences. However, if you link to an element inside Haiilo, e.g., a page or community, these will respect a user's language preferences.
Mobile app view
The hero teaser widget is also available for the Haiilo mobile app. This means that a homepage with a hero teaser widget activated for the mobile app will also display the widget in the mobile version.