The events app shows the events that are exclusively for the subscribers to a page or for members of a community – if this is set as a private app. Events that are set as public events in the events app can be found by people who are not members or subscribers via "Events" in the menu.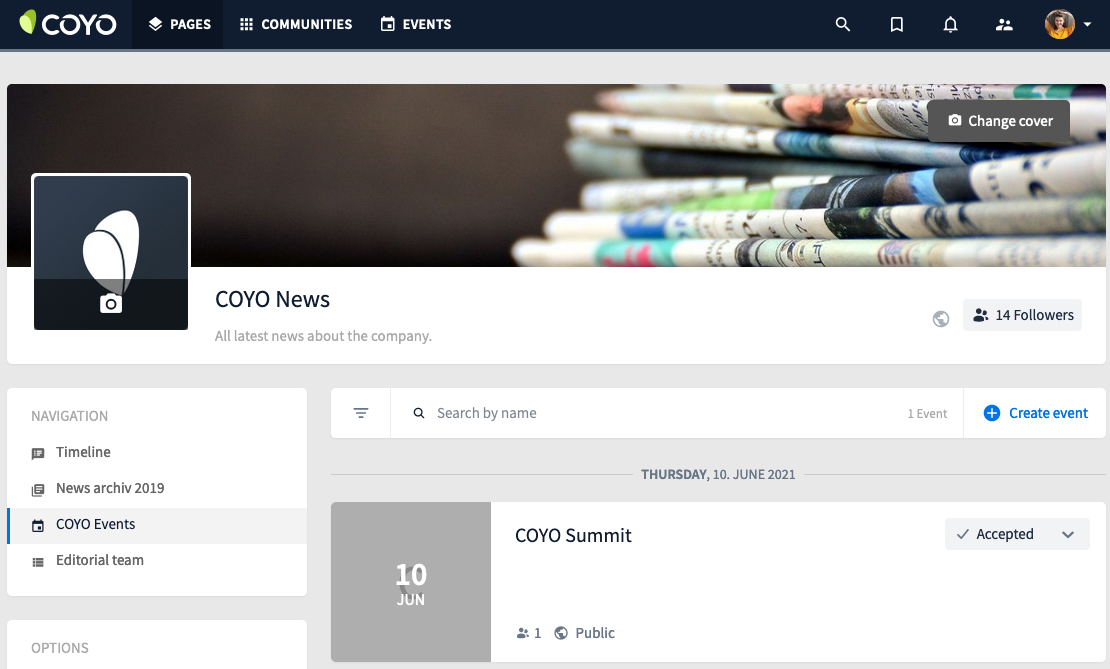 Only the events whose organizer is the page or community are shown in the app. If the admin of the page or community creates an event in the app, this is automatically saved as the organizer. Even events that are created via the navigation "Events" and for which a page or community is saved as the organizer are displayed via the events app of the respective element.

Note:
Members of communities or subscribers to pages cannot create events via the app. Only the admins can do that.
Please note that when you delete an event app, the events of the app are not automatically deleted. You have to delete them separately.
Detailed instructions on how you create an event and send invitations can be found in the article "Create events".