A news-centric homepage is a best practice for companies who want to offer their users easy access to highly personalized content via the timeline but need a more dedicated space for editorially controlled news than an interactive homepage offers.
With the Hero Teaser and an additional row dedicated to official news, the homepage offers plenty of options to provide users with company, location, or department news.
Discover tips for creating a compelling homepage in the Designing Homepages article.
Aim of the homepage
The homepage is designed with the following use cases in mind:
Providing users with official news and information
Providing high-level personalization and relevance via the timeline
Providing direct access to the most relevant (third-party) tools and locations
Set up
In the below example, we've used the following elements and widgets when designing the homepage:
Example
Version 1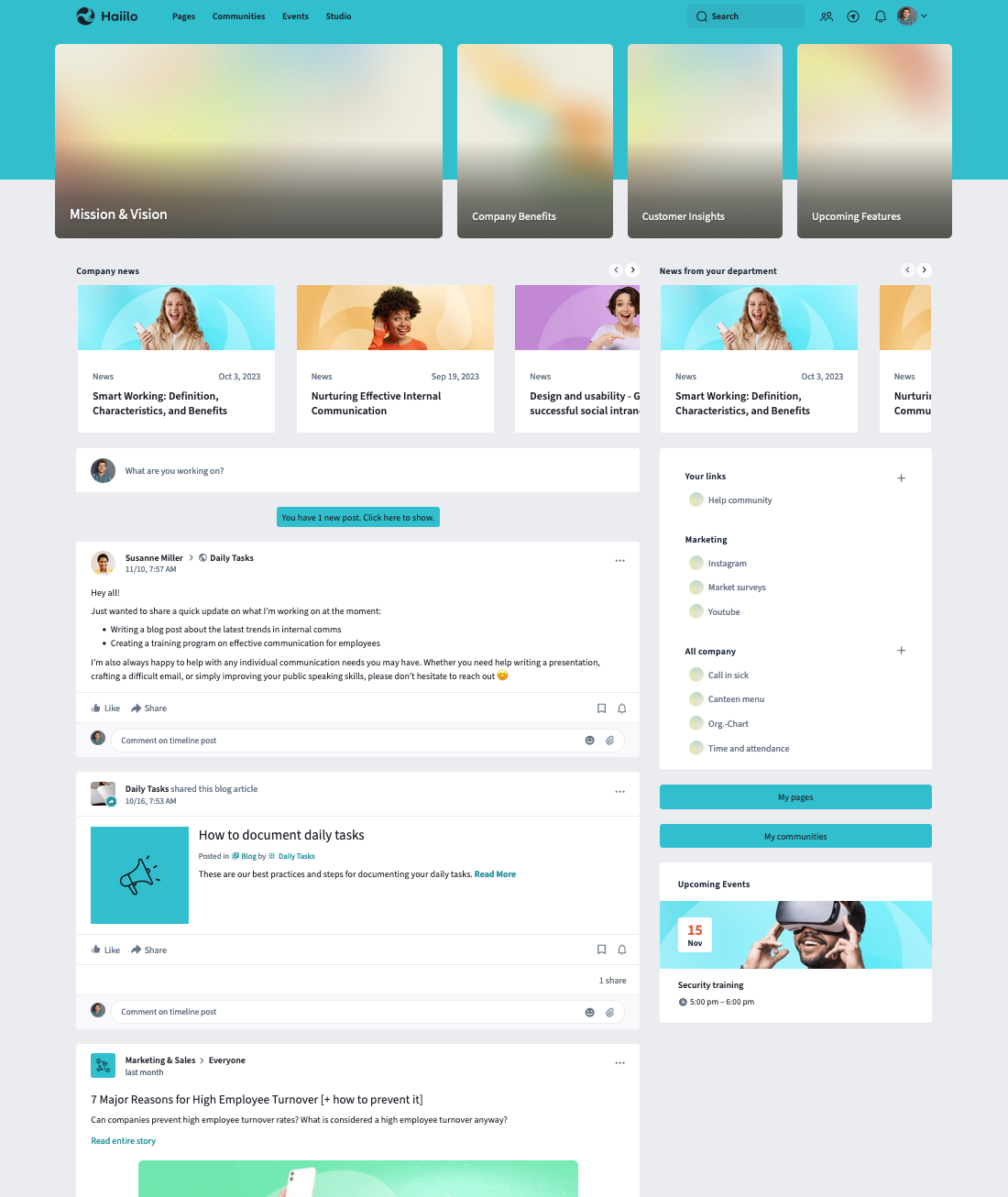 Version 2