You want to assign more profile fields to your users, which are synchronized from a user directory? No problem!
You configure the fields directly in Haiilo via the connected user directory. To do this, go to the administration area, select "User directories", select your user directory and click on "Edit".
In the following view, select the "Users" tab and scroll all the way down to the "Profile Fields" section. There you add the "Profile Field Mapping".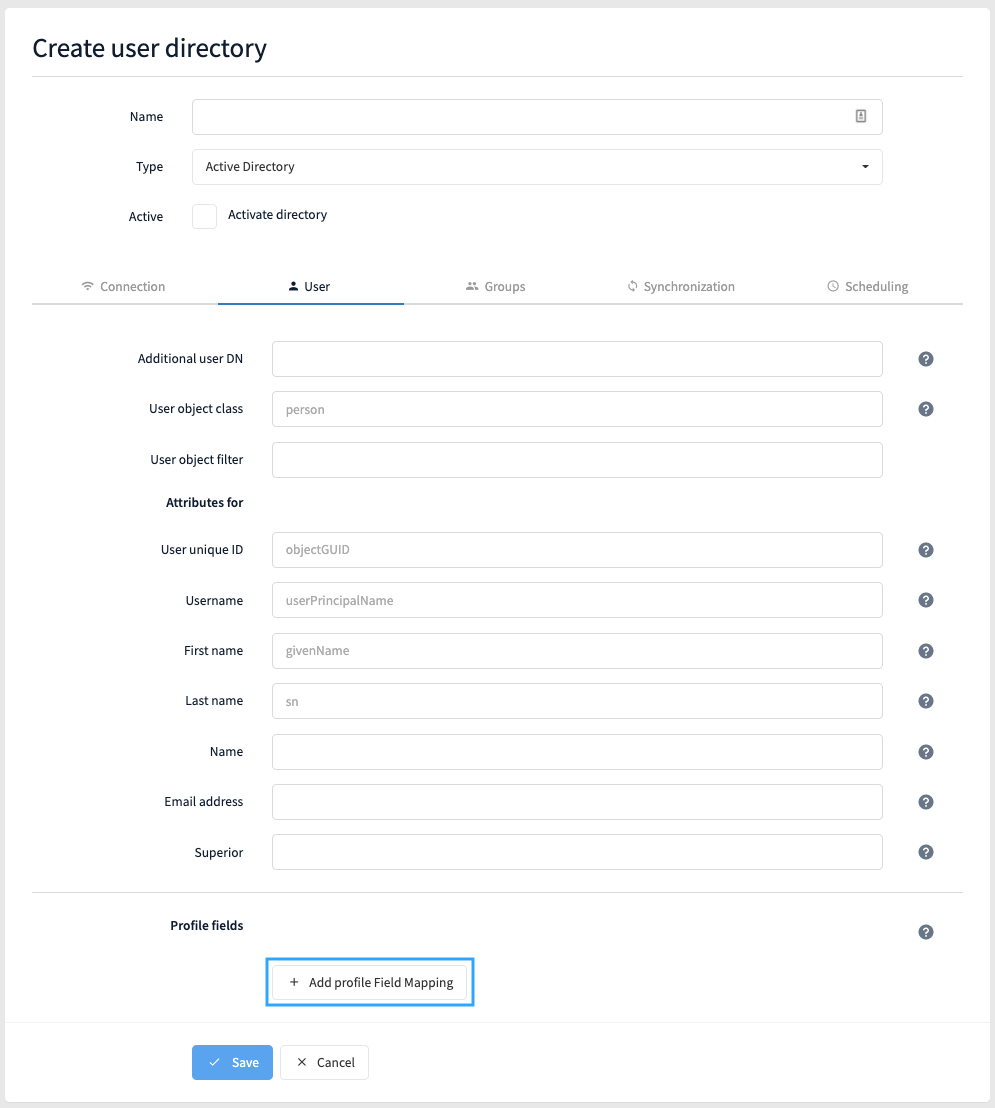 On the left side you always select the field from Haiilo Home which should be used (e.g. company). On the right side next to it you enter the corresponding attribute from your user directory.
Finally, click "Save" to apply your changes and after synchronization Haiilo Home will apply the information from your AD.