Users often want to stay informed about changes, updates, or new comments on content to ensure they are well-informed on topics relevant to them. The easiest way to achieve this is to subscribe to the content.
For these elements, you can ensure that notifications are triggered when there are entries and updates:
Entries in a list app
Entries in a forum app
Articles in a wiki app
Articles in a blog app
Communities
Events
Pages
Posts on the timeline
To receive notifications for updates, select the bell icon under the element: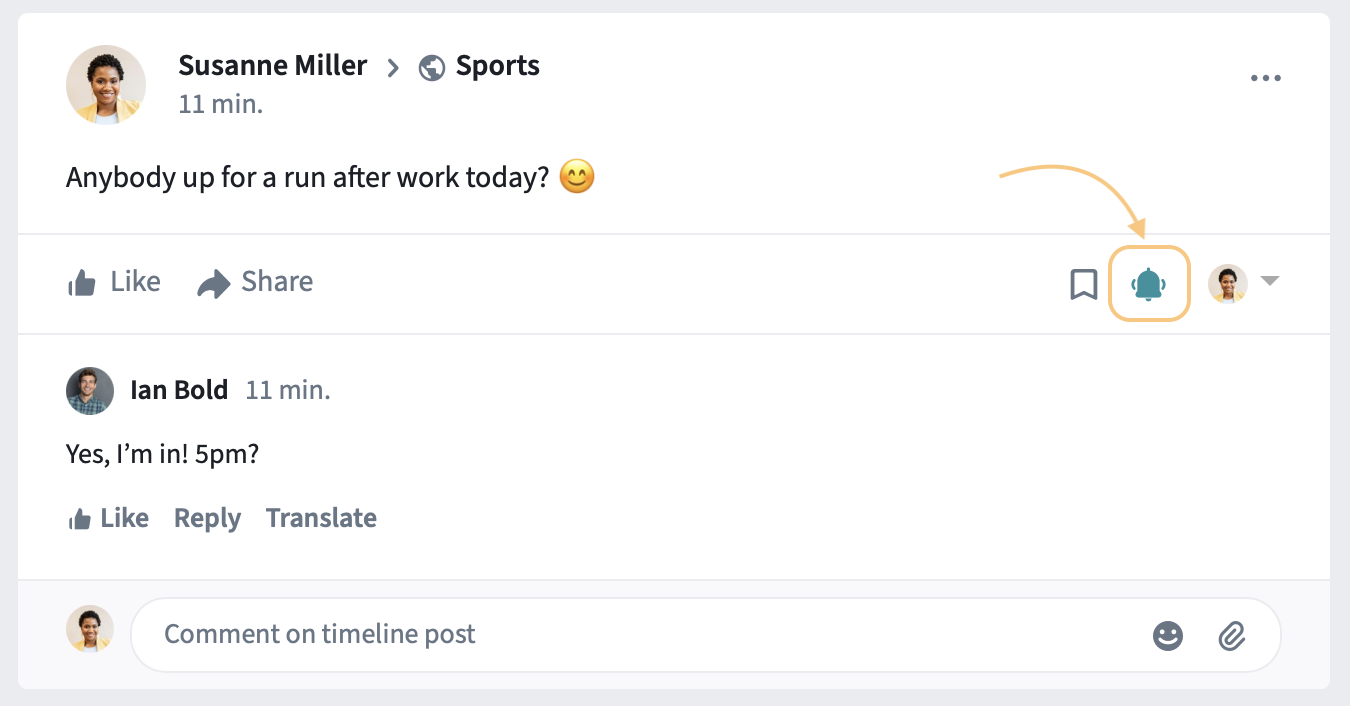 For pages, communities, and events, you subscribe to/ unsubscribe from notifications from Options > Subscribe. When you join a page or community or reply to an event, you're subscribed to notifications by default.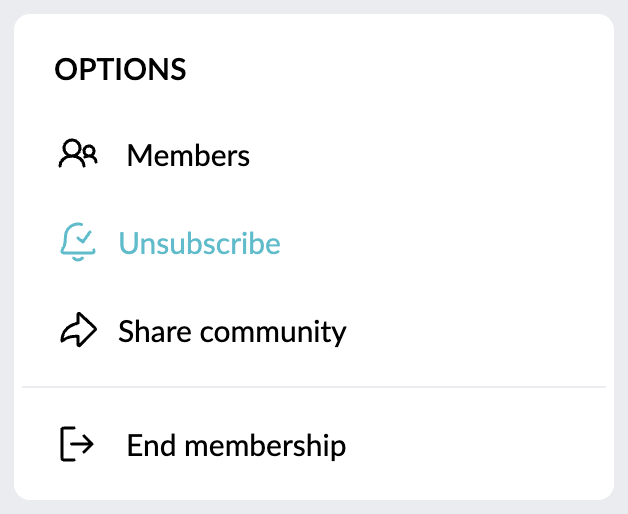 If you unsubscribe from page notifications, you won't be subscribed to the page at all anymore, but if you unsubscribe from community notifications, you'll still be a member but won't receive notifications from it. You cannot unsubscribe from auto-subscribed pages.