With the apps in Haiilo, you can add exactly the functions that best suit your work. Using the example "Employer Branding", we'll show you what that might look like. 
General information about communities
You should consider beforehand what tasks there are in the team and which apps could be helpful in the community right from the start. An initial set of apps and widgets is then provided in the community.
The team organizes itself and develops the community over time according to the tasks.
However, these two variants are not mutually exclusive. We always recommend: Give your employees the freedom to at least partially shape their community themselves. Only in this way will the new digital home be accepted.
Let's look at the first example: creating a community with initial
apps
. 
Step 1: Overview for updates & news
A timeline is the app of choice to discuss and agree on things. Individual posts summarize important updates and the members of the community have the opportunity to respond. In this way, you also have a tool for agreeing on initial rules, such as deciding on the team language.
Note:
We renamed the timeline and wiki app when creating it in this example to better clarify its functions and tasks!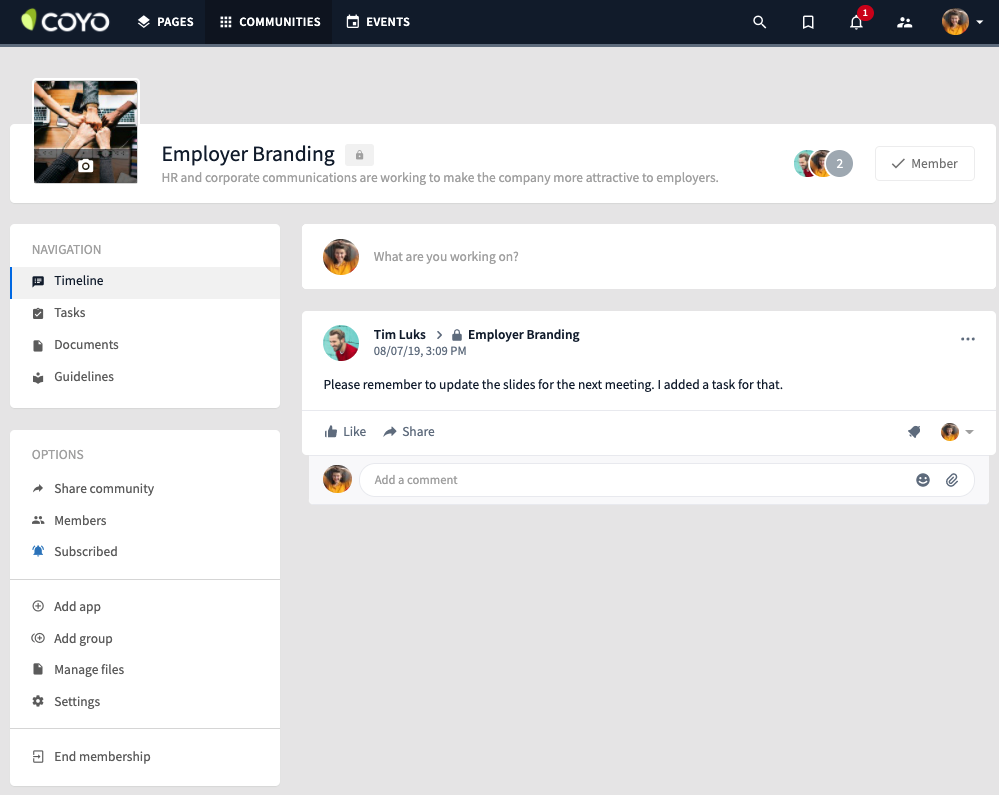 Step 2: Overview of the upcoming to-do's
A regular exchange and
division of tasks in the team
are important – within Haiilo, you have the opportunity to organize this with a
tasks app
. Besides the title and a description, you can also
determine responsibility and scheduling
. Various lists help to
structure tasks
.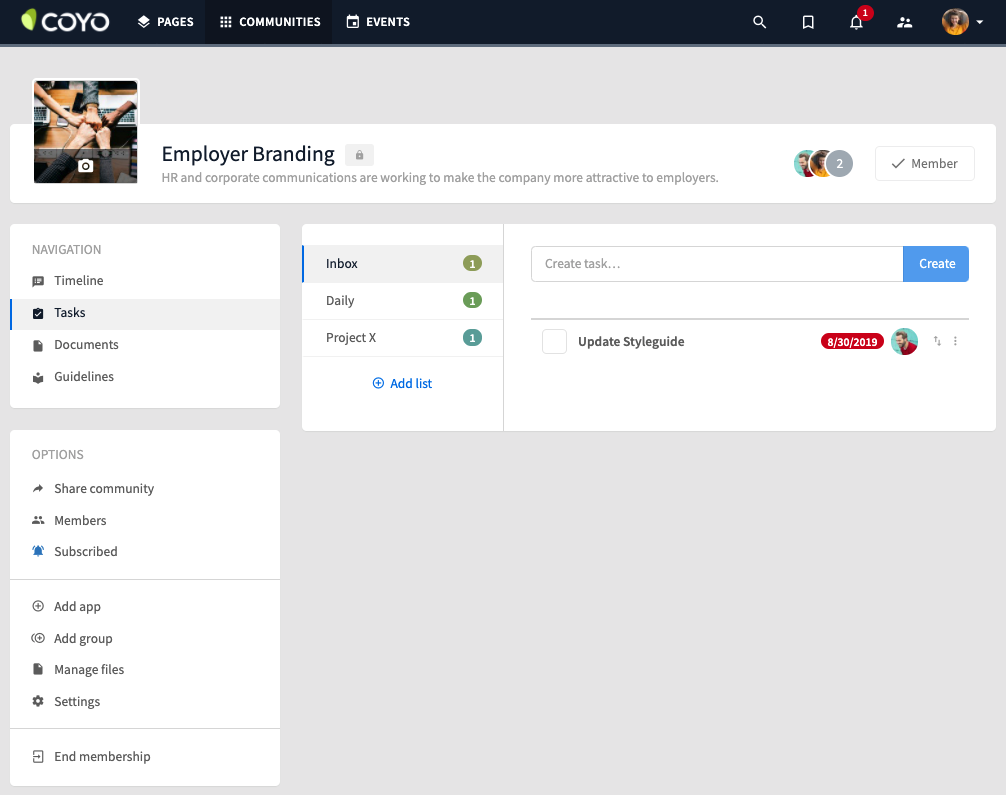 Step 3: Overview of all documents in the team
Alongside official templates for letters and articles, every team also has its own
documents
that are required and need to be managed – so, within the community, it's naturally also possible to create your own documents apps and
structure and fill
these yourself.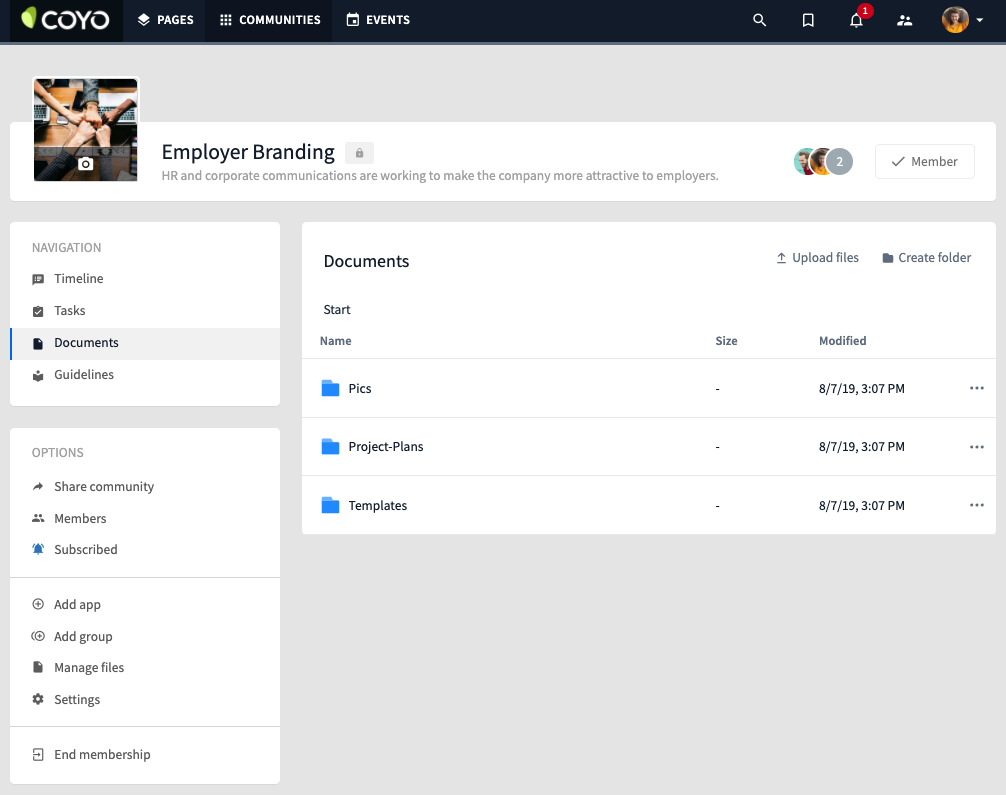 Step 4: All the knowledge you need in your team...
... in just one
wiki app!
You can describe the tools you use here and document access permissions. What's more, you can also save and expand your working materials for workshops here.