"My Files" is the place within Haiilo where a user can store the files that are important to them. Additionally, this is the jumping off point to Haiilo's document library.
My files
You can find this section in the menu under your profile photo. Once you click on the "My Files" field, you will be in your personal documents within the document library.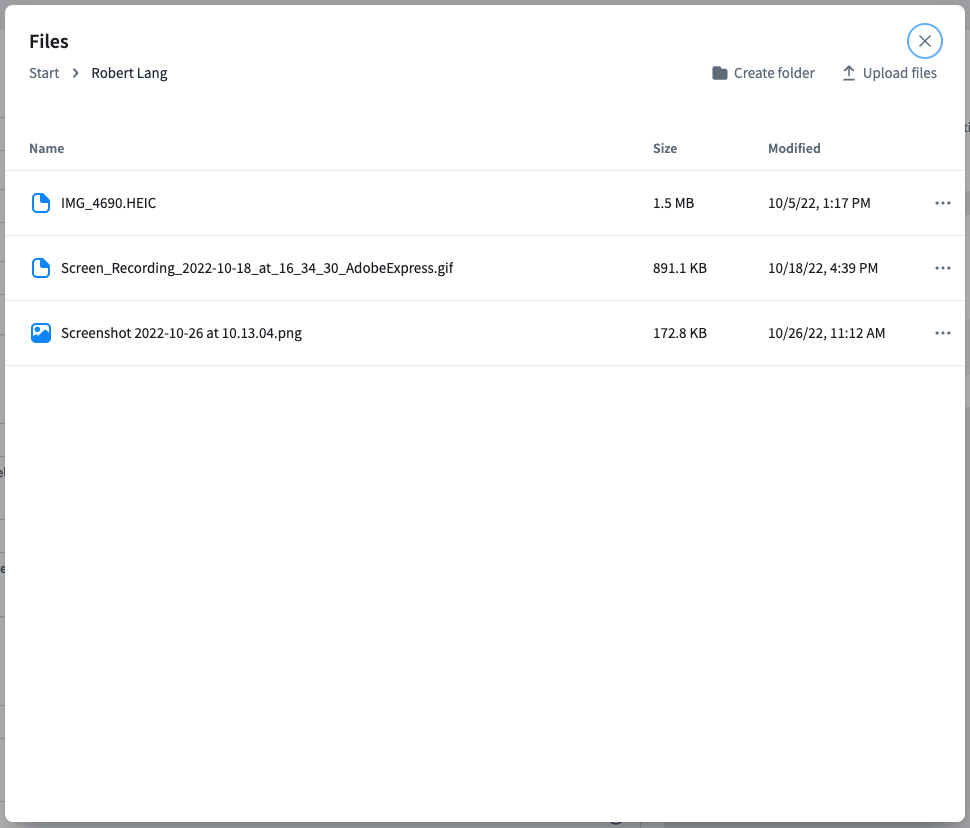 Here you can upload documents that are primarily relevant to yourself and don't need to be shared in a community or page. Or you can use it for documents that you use or send frequently - so you have quick access to them.
You can also switch to the entire document structure of your Haiilo via the "Start" item.
FAQ
What can I access using the document library?
You can access all documents uploaded to home pages, pages, and communities that you have access to based on your subscription and membership settings. This way you have access to the entire overview of all documents you are allowed to view, and you don't have to click through all pages or workspaces individually.
Note:
Access to the document library is controlled by the "Access to document library" permission and is also the permission required to view documents in document apps.