Users can upload and store their files under My Files, which is their personal file storage inside Haiilo's document library.
You can access your files from the user drop-down menu by selecting My Files. This will take you to your documents within the document library. You can upload documents that are relevant to yourself and don't need to be shared in a community or page. Alternatively, you can use it for documents you use or send frequently so you can quickly access them.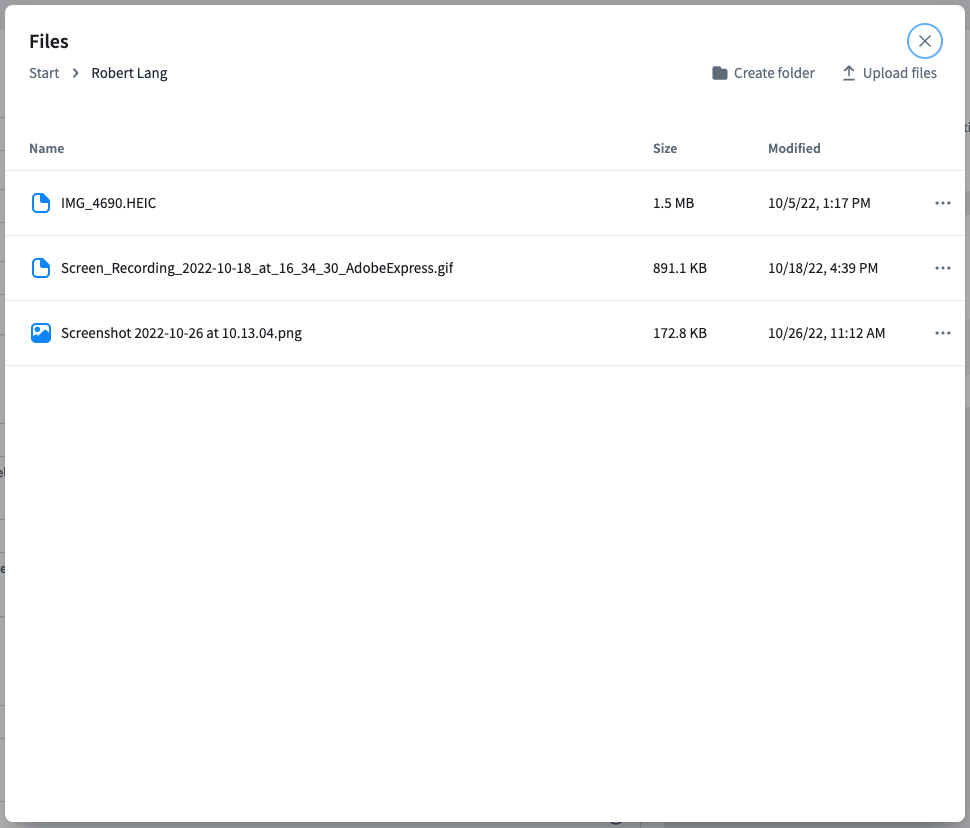 You can go to the broader document library of your Haiilo platform by selecting Start. You can access all documents uploaded to homepages, pages, and communities you have access to based on your subscription and membership settings.
Access to the document library is controlled by the "Access to document library" permission and is also the permission required to view documents in document apps.