Users can report timeline posts or comments that they find inappropriate on your platform if they have the "Report content" permission. An admin can review and remove the reported content if they have the "Manage reported content" permission.
Report a post
Select the three dots in the upper right corner of the post.
Select Report.
Enter an explanation post.
If anonymous content reporting is enabled, you can select to report anonymously.
Once a post is reported, it will be under review. If admins choose to hide reported content, an "Under review" message appears after the set number of reports. Otherwise, the post or comment remains visible until an admin reviews and decides to remove it. A removed post is no longer visible, while a removed comment displays a "Comment has been removed" message.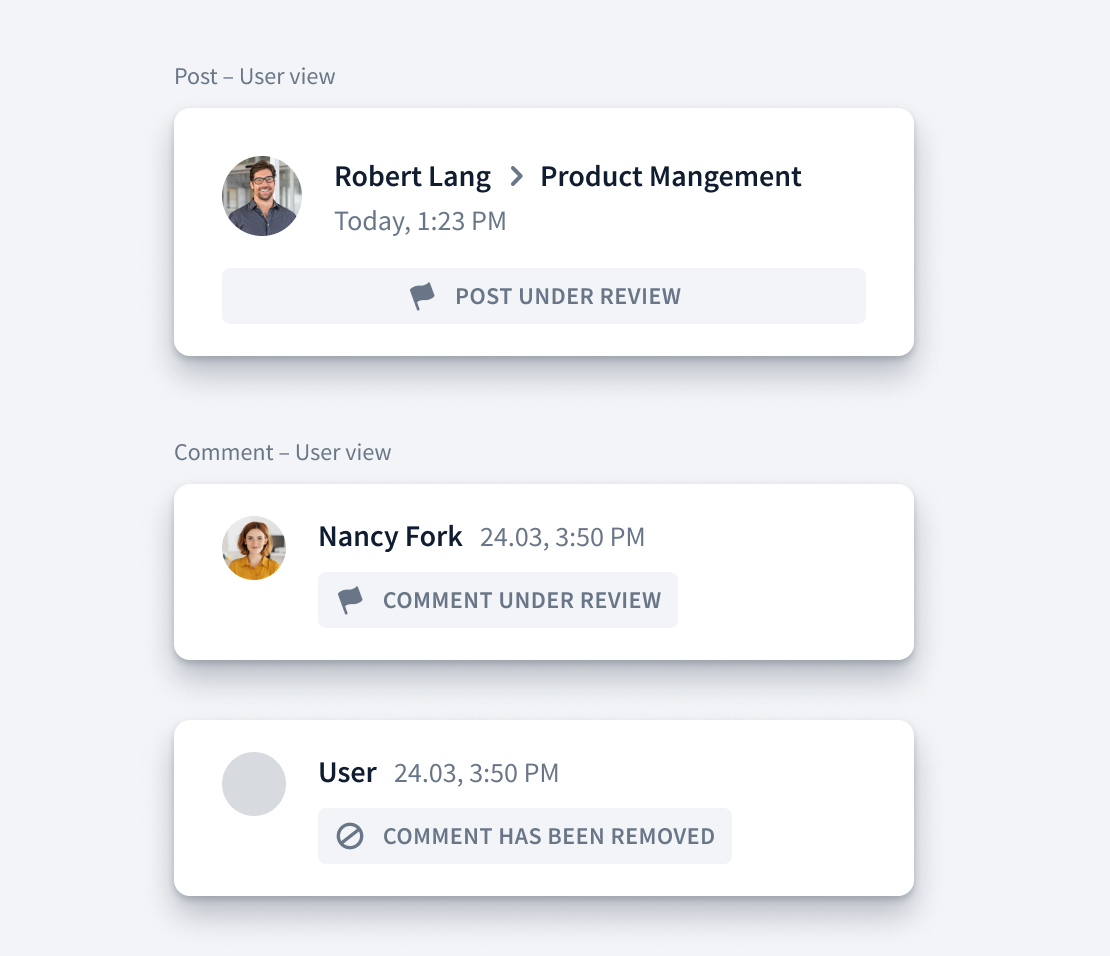 Review a reported post
Admins with permission to manage reported content will receive an in-app notification for every reported post. To review reported posts:
Select Reported content from the user drop-down menu.
You'll see all reported posts and comments in a list.
Choose whether to Keep or Remove the post from the three-dot menu.
Confirm your choice.
There are no notifications sent out when a reported post is kept or removed. A removed post is simply removed and a kept post remains visible or is made visible again.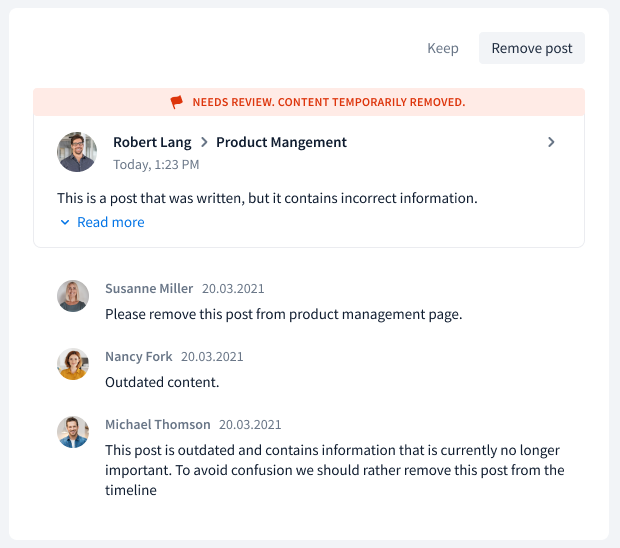 Settings for reporting content
Content reporting settings can be configured under Administration > Security > Reporting of content. You can configure:
Hide reported content: when enabled, if a post receives a set number of reports, it will be hidden until it is reviewed. By default, the number of reports is set to 3, which means that the post will be hidden after being reported by 3 different users.
Report anonymously: when enabled, users can report posts anonymously. Otherwise, admins can always see which user reported a post.