The list app is handy in many everyday situations: from order lists for office supplies to managing company vehicles, or even as dynamic lists for telephone numbers. You can add the list app to pages and workspaces as required. To do this, simply go to "Create app" under "Options" on the left navigation bar and select the list app. Then change all of the settings you want.
In the settings app, you can specify what the purpose of the app is (name), (de-)activate it, and control notifications: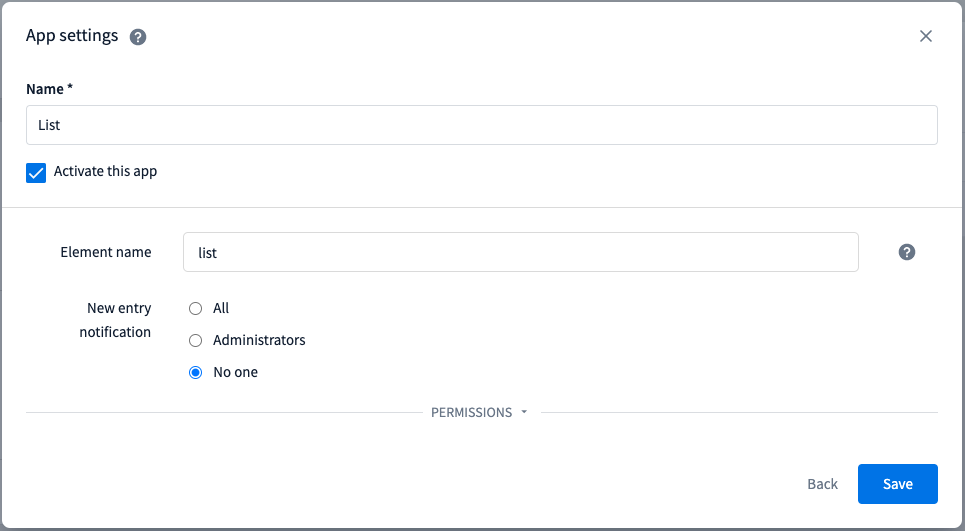 Under "Permissions", you can also determine which activities users can perform with regard to thelist entries: Create, view, edit or delete entries.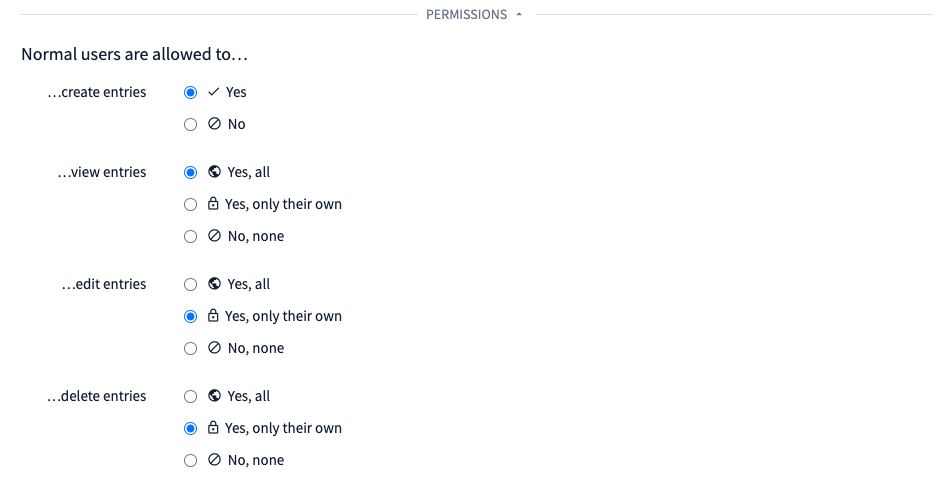 Permissions
With the help of these advanced settings, you can specify which editing options your "internal customers" should have: in our example, everyone can create new entries and everyone can see entries, but only edit and delete their own entries.
Example 1: The list contains personal data and people should only be able to see their own entries. In this case, you can set the permission so that users can only see their own entries.
Example 2: You would like to ensure that only admins can change elements to create a kind of approval process. In this case, you should change the settings so that users cannot change any entries.
Example 3: You are managing inventory (e.g. company vehicles) and want to ensure that no entries disappear. In this case, it's recommended that users can't change or delete entries.
Don't forget to save your settings to finally create the app.
Once the app has been created, you can choose from various elements to cater your list completely to your preferences and needs.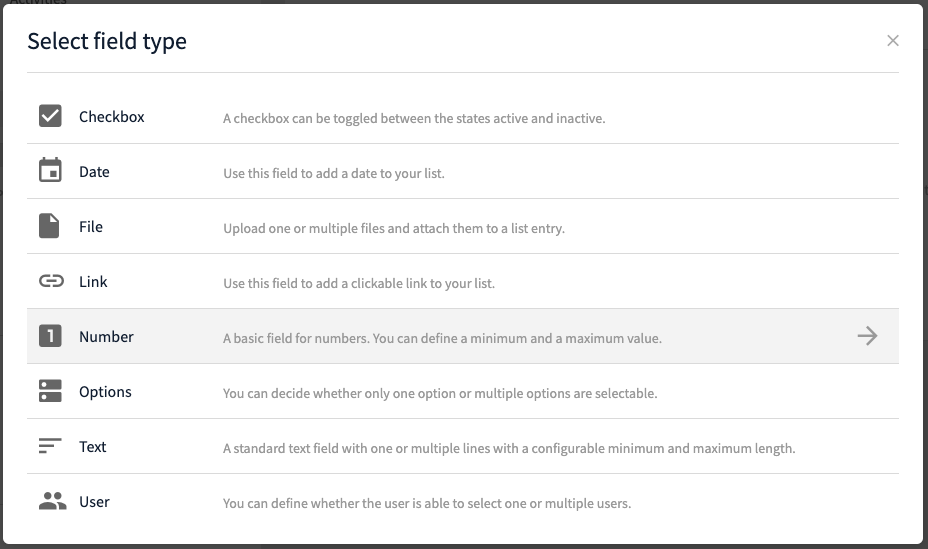 Note:
Please note that you require corresponding permissions to create and edit a list app.
We have prepared an example of an order list here, in which we go into further detail for some of the fields.
Note:
It's currently not possible to customize the width of the columns in the list overview.