With events, you can easily announce current and important events in your company and invite your colleagues to them. This provides an opportunity to give your users an overview of the upcoming events at your company in general. Events can also be synced to users' calendars if your platform utilizes the Google or Microsoft add-on.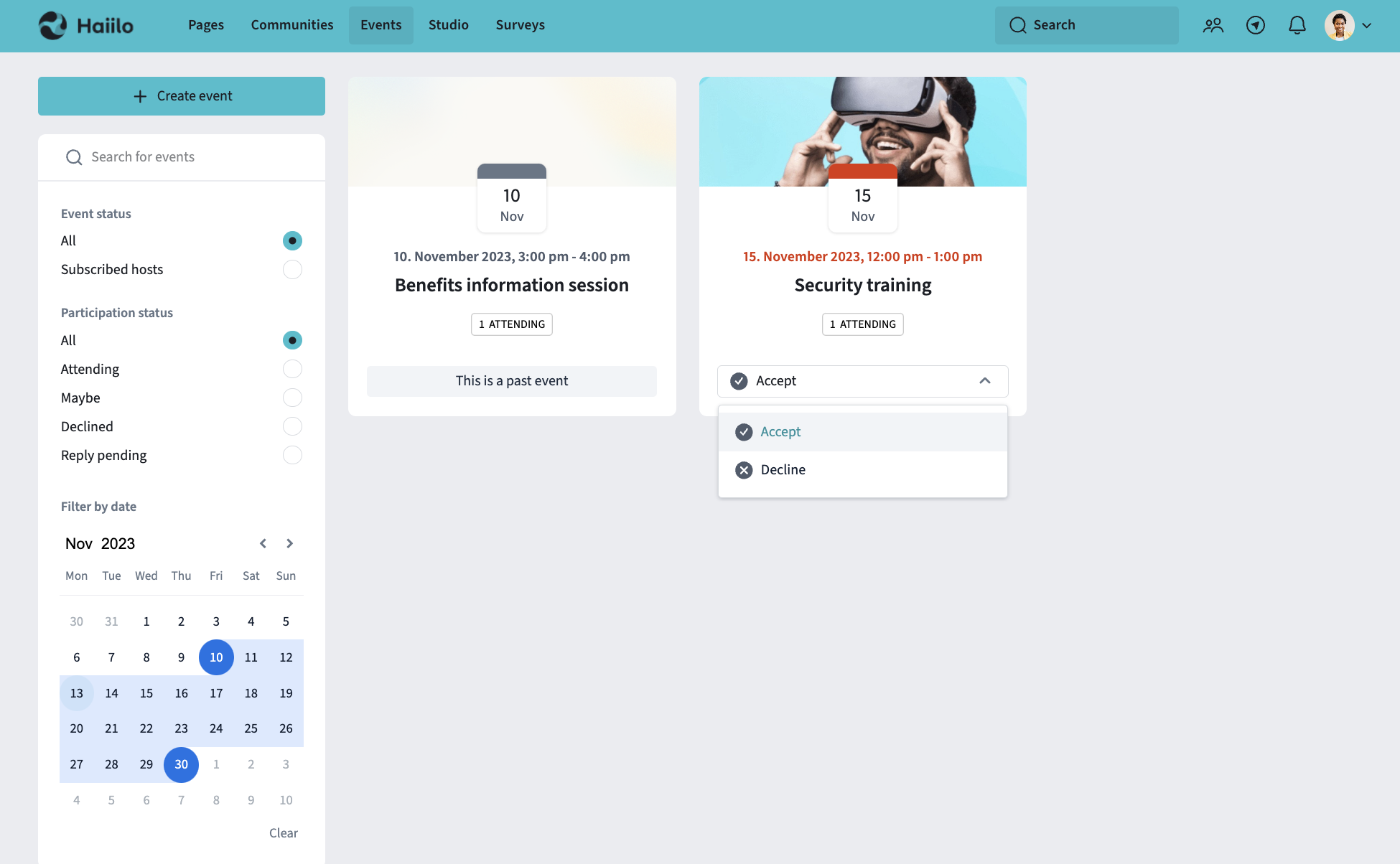 Features
These are the features of events:
The Events tab: By default, the Events tab shows all upcoming events, allowing you to easily find and access events. You can search and apply filters to view events based on event status, participation status, and time range. If you change the time range to show the past, the tab will display past events as well.
Creating events: You can create events in the Events tab or in an events app on a page or community, provided that you have the necessary permissions. An event can be Public or Private. Learn more in this article:
Editing events: Events admins can edit the details of their created events, provided that they have the necessary permissions. This includes an event's general information, changing the URL, or adding more admins. Learn more in this article:
Interacting with events: Users can interact with events by leaving comments on the Timeline, RSVPing to the event, downloading a calendar version of the event to add it to their calendars, sharing the event with other sources in the platform, and the admins can download a list of event participants. Learn more in this article:
Permissions
These are the permissions related to events:
"Access events": Activates the Events tab in the navigation bar. This is required for the below two permissions to function.
"Create events": Allows users to create events in the Events tab.
"Edit event": Allows users to edit an event's settings if they are the admin of it.