You can plan when to release your communication using the calendar. The calendar lets you see all your Multichannel Communication posts in a clear calendar or list view, so you can easily plan and schedule your communication.
Use the calendar
You can access the view from the "Calendar" tab in the Studio. You can see all the Multichannel Communication posts created by any user in the Studio in a week or month calendar view or in a list view.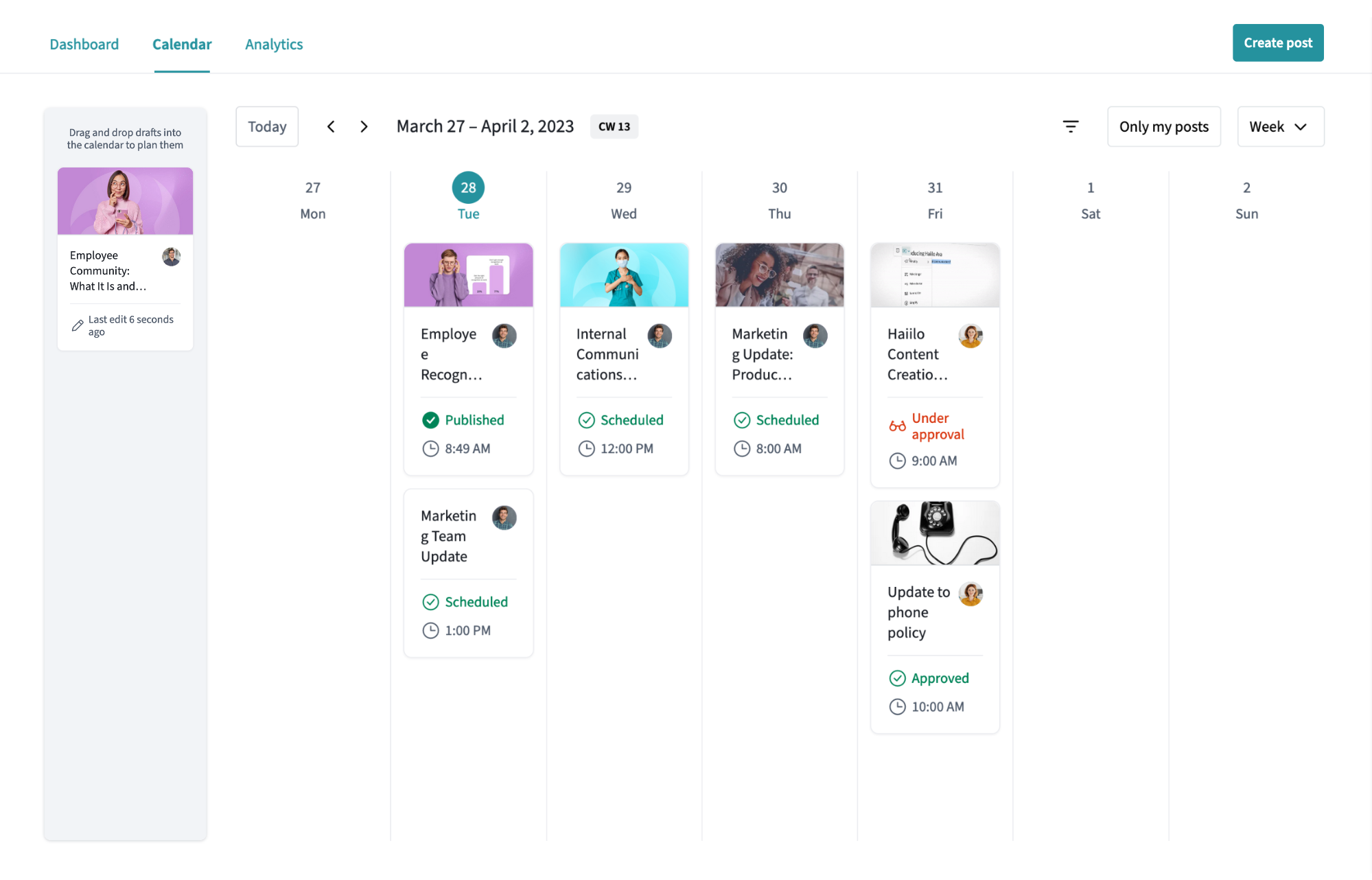 Using the arrows next to the "Today" button, you can jump a week forward or backward to view past or future posts. To return to the current week, click the "Today" button.
On the calendar, you can see a preview of each post with the post creator's profile picture and the date and time the post has or will be published. To see more information on the post, including the communication channels, audience, and analytics, you can click on the post to open a mini preview.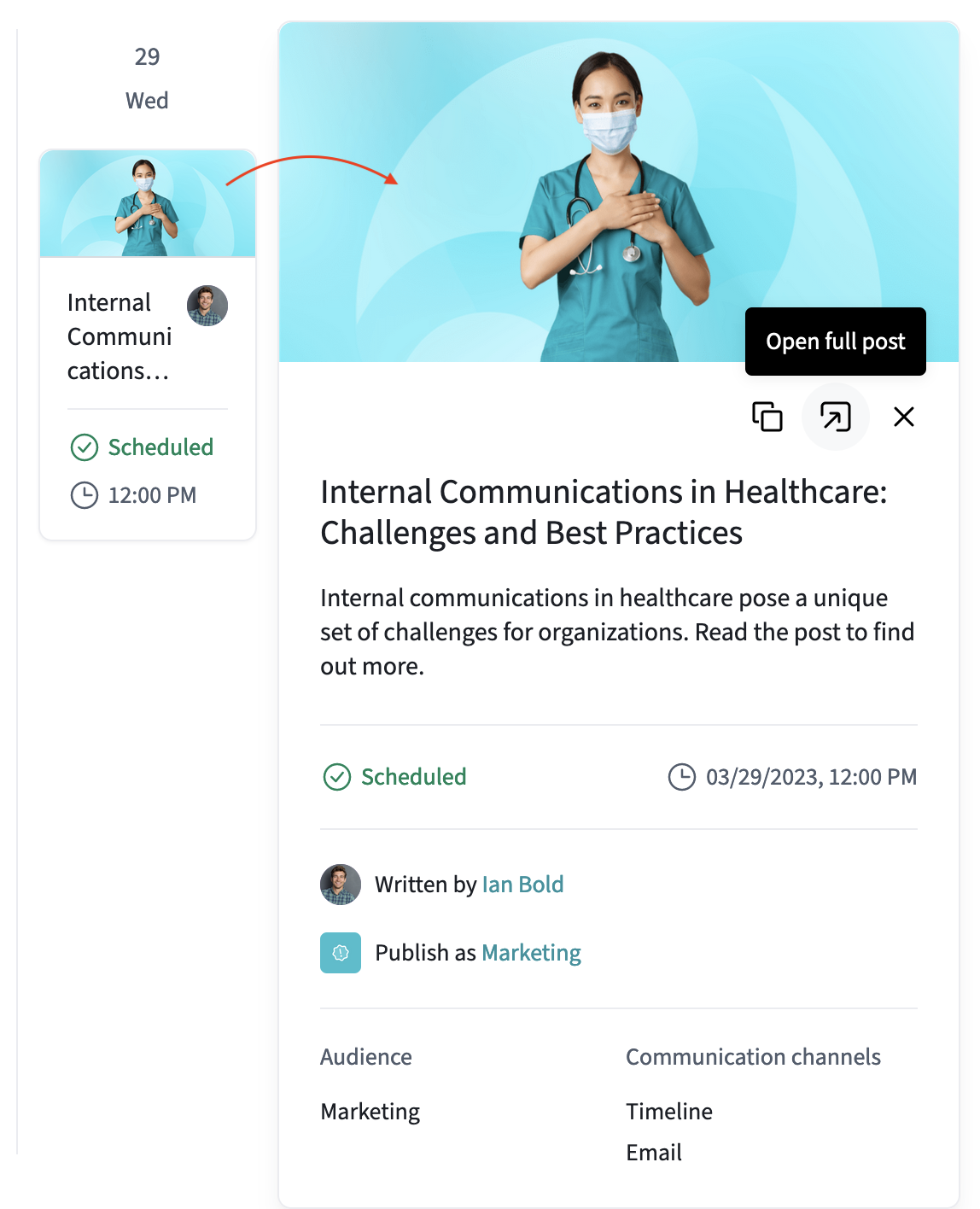 If you want to edit the text or settings of one of your scheduled posts, click the "Open full post" icon in the mini preview to open the editor view. You can also duplicate a post in the mini preview. This will open the editor view with the duplicated post's information pre-filled.
If you only want to edit a post's scheduled date, you can drag and drop it on another day. The publishing time remains the same as previously set.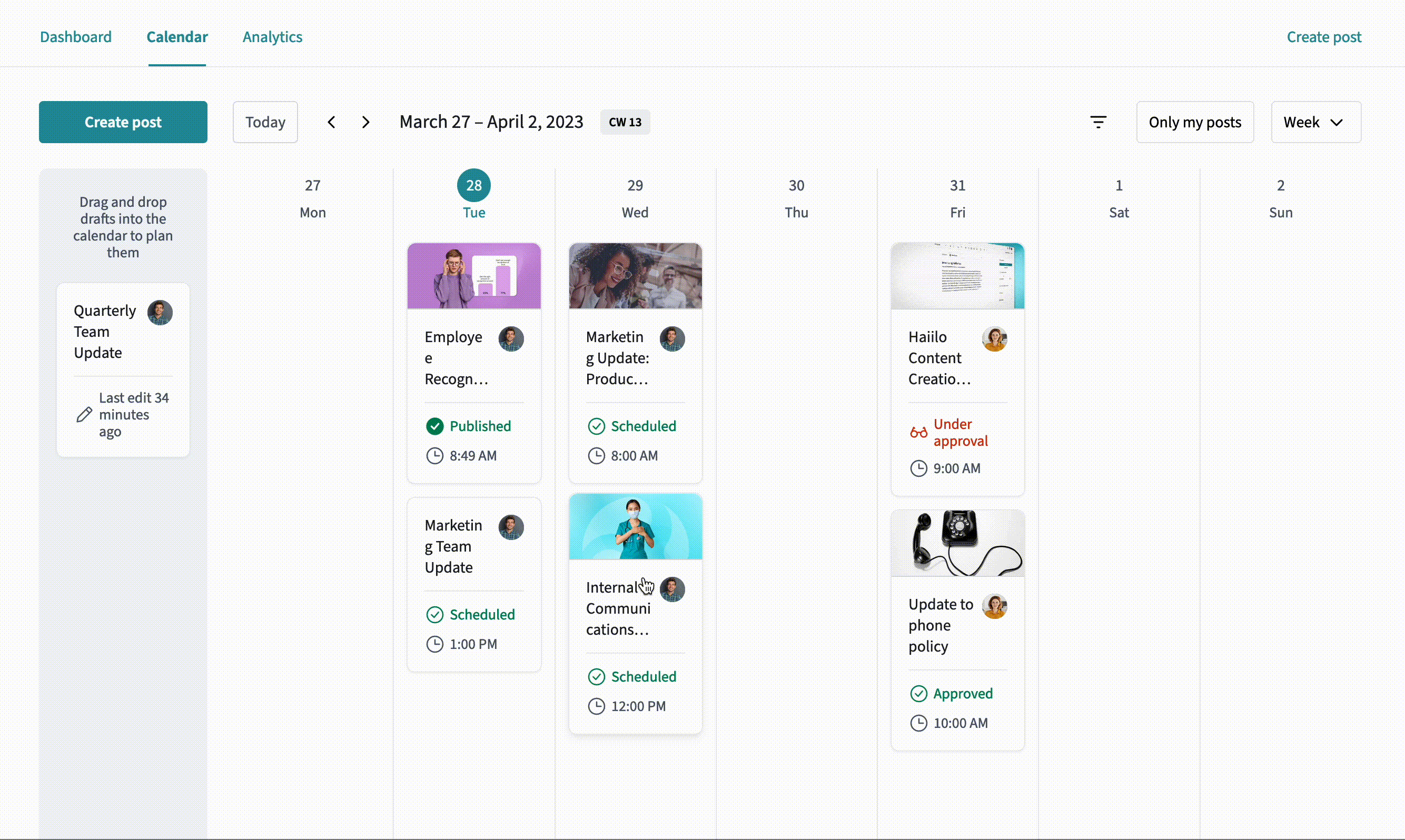 You can only edit and drag and drop drafts and scheduled posts you have created. You cannot edit or drag and drop other users' posts.
Any drafts you have created but not scheduled are visible in the left sidebar of the calendar. Drafts in the sidebar are only visible to the post creator.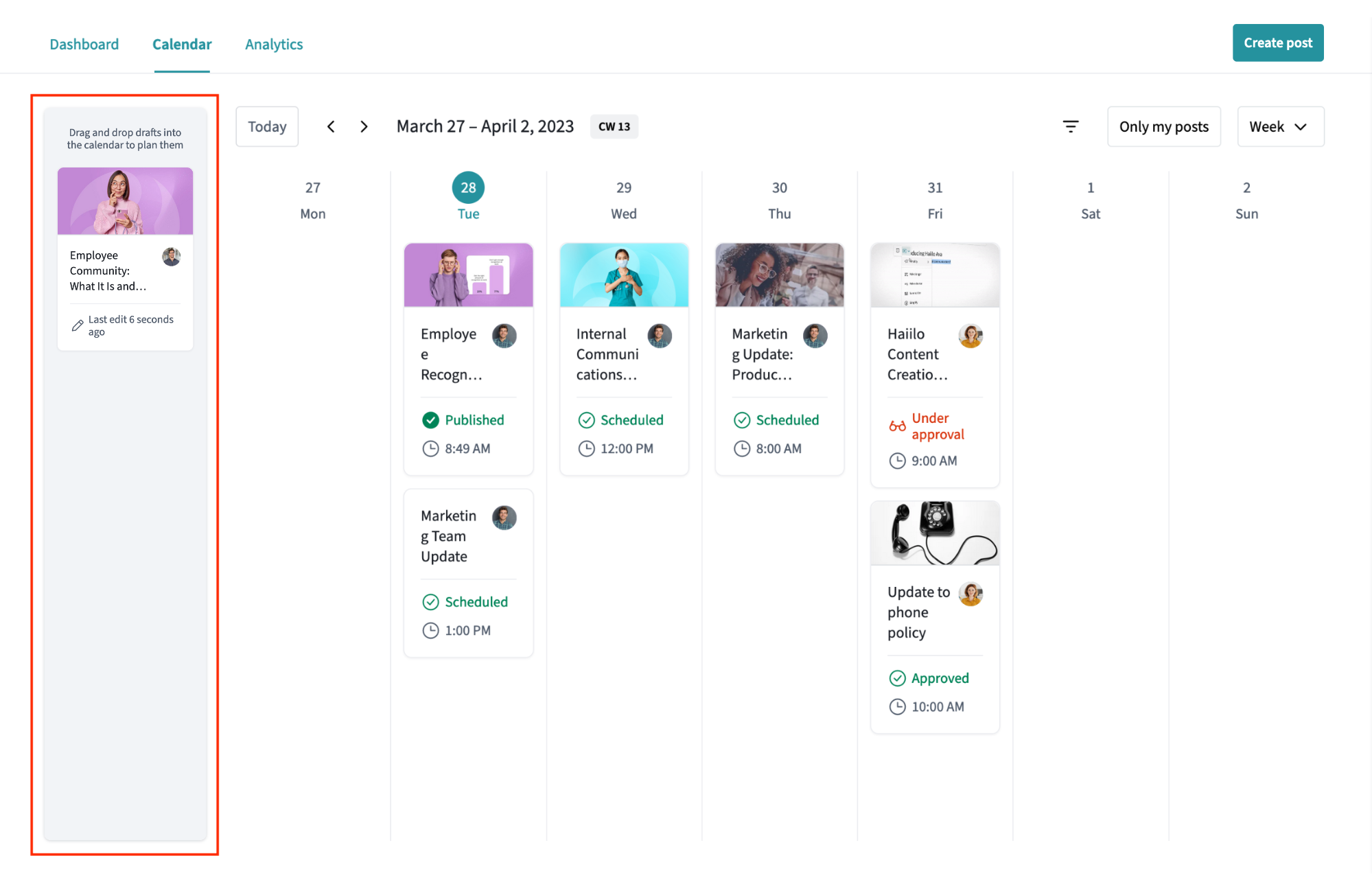 You can drag and drop your own drafts in the calendar. A post dragged from the draft section and dropped on a day becomes a planned draft. If you want to unplan one of your drafts, drag it back to the draft section. If your post is under approval or has been approved, you cannot drag it unless you withdraw it from approval first.
Filter the calendar
You can filter the calendar to only show posts that match the criteria you set. For example, posts by author, publisher, audience, channels, or with certain keywords, etc. To show available filtering options, click the filter icon next to the "Only my posts" button.
The selected filters are only applied to the posts in the calendar, not to the drafts in the left sidebar.
In the "Post title contains" filter, you can only search with full keyword(s) found in the post's title. E.g., searching for only "mark" will not show posts with a title including the word "marketing."
After adding filters, click "Apply filter" to apply them and "Reset" if you want to return to an unfiltered view.